Canada imposes provisional duties on upholstered furniture from Vietnam
Canada slapped provisional duties of up to 101.5% on upholstered seating products manufactured in Vietnam, the Canada Border Services Agency (CBSA) announced.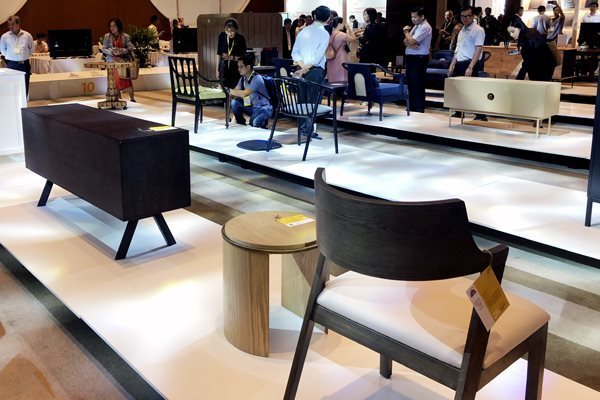 On May 5, CBSA, pursuant to subsection 38 of the Special Import Measures Act, made preliminary determinations of dumping and subsidizing with respect to certain upholstered domestic seating from Vietnam and China. The goods are classified under the following tariff classification numbers: 9401.40.00.00; 9401.61.10.10; 9401.61.10.90; 9401.71.10.10 and 9401.71.10.90.
The provisional duties range between 17.44 % and 89.77% for seven Vietnamese exporters--- Delancey Street Furniture Vietnam Co., Ltd., Timberland Co., Ltd, Motomotion Vietnam Limited Company, UE Vietnam Co., Ltd., Vietnam Hang Phong Furniture Company Limited, Wendelbo Interiors A/S and Wendelbo SEA JSC.
The provisional duties are the sum of the estimated margin of dumping and the estimated amount of subsidy. Upholstered seating products from other Vietnamese companies are subjected to a 101.5% provisional duty.
Provisional duties will now be payable on the subject goods that are released from customs on or after May 5, 2021. CBSA will make the final decision or complete the investigation no later than August 3, 2021.
Canada also imposed provisional duties of up to 295.9% on upholstered seating products from China.
CBSA in December 2020 initiated investigations into the dumping and subsidizing of certain upholstered domestic seating originating in or exported from China and Vietnam. The probe was triggered by a complaint filed by Palliser Furniture Ltd. of Winnipeg, Manitoba, alleging it has been negatively impacted due to an increased volume of dumped and subsidized imports from Vietnam and China.
The complaint was supported by Canadian manufacturers Elran Furniture Ltd., Jaymar Furniture Corp., EQ3 Ltd. and Fornirama Inc.
On February 19, the Canadian International Trade Tribunal said it found reasonable indication that the dumping and subsidizing of certain upholstered domestic seating, originating in or exported from Vietnam and China, has caused injury or is threatening to cause injury to Canada's domestic furniture manufacturing industry.
According to CBSA, the Canadian market for upholstered domestic seating has been estimated at US$675 million annually.
In related news, India has decided not to impose anti-dumping duties on synthetic staple fibers from Vietnam, according to a notice that the Indian Ministry of Finance sent to the Trade Remedies Authority of Vietnam on May 6.
India initiated the anti-dumping investigation against Vietnamese synthetic staple fibers in January 2020, following the request of the Indian Manmade Yarn Manufacturers Association.
In December 2020, the Indian Directorate General of Trade Remedies recommended anti-dumping duties of US$0.41 per kilogram on Vietnamese synthetic staple fibers.
However, the investigation found that synthetic staple fiber imports from Vietnam do not threaten domestic production.
Vietnam exported over US$41 million of fiber to India last year, falling 66% compared with 2019.
SGT

You would be hard-pressed to find an adolescent schoolboy anywhere in the world who doesn't love fast cars.