BUSINESS NEWS 4/9
Vietnam to enhance management of e-commerce activities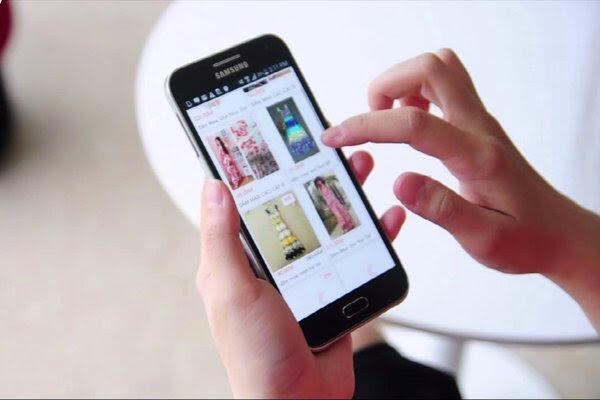 Ảnh:
The Ministry of Finance is building a draft scheme on the management of e-commerce activities for imports and exports.
The draft aims to improve State agencies' efficiency in control of e-commerce activities to stop tax evasion, violations of regulations on commodities, intellectual property and origin, and transporting banned goods to Vietnam and vice versa.
It also offers solutions to develop Vietnam's e-commerce activities, such as simplifying customs and specialised inspection procedures, aiming to protect the interests of manufacturers, traders and consumers.
However, due to limited human resources, time and funding, the draft focuses on solutions to control and facilitate trading on e-commerce trading floors or websites. The project does not cover sales on applications such as Zalo and Facebook.
Subjects of this plan include State management agencies related to e-commerce activities such as customs, tax, specialised management and e-commerce management agencies; buyers (organisations and individuals); salespeople; owners of e-commerce trading floors; enterprises transporting export and import goods; enterprises that are agents for e-commerce trading floors; e-commerce websites selling goods and services; and enterprises that are agents implementing customs clearance, reported ictnews.vn.
According to a report by Google and Singaporean investment management firm Temasek, the size of the Vietnamese e-commerce market will increase by 5.3 times in the next seven years from 2.8 billion USD in 2018 to 15 billion USD in 2025.
Meanwhile, the Vietnam E-commerce Association's report on Vietnam E-commerce Index (EBI) in 2017-2019 said the average annual growth rate of Vietnam's e-commerce market is from 25 percent to 30 percent.
If Vietnam maintains this growth rate, the market size in 2025 will be ranked third in Southeast Asia, after Indonesia and Thailand.
Currently, Vietnam has e-commerce platforms such as Lazada, Tiki, Shopee, Sendo, Adayroi and the growth rate of these sites is very high, with cross-border e-commerce activities increasing rapidly.
Therefore, management agencies need to change their approach to help develop the market.
E-commerce activities in Vietnam are under the management of the Ministry of Industry and Trade and the Ministry of Finance. The Ministry of Industry and Trade manages licensing for e-commerce trading floors while the Ministry of Finance manages import and export taxes and control import and export goods via e-commerce platforms.
The scheme on management of e-commerce activities for import and export goods is under a programme to promote the National Single Window and ASEAN Single Window, reform the specialised inspection of import and export goods and facilitate trade activities in 2018-2020.
Vietnam's economy maintains growth amid global economic challenges
Vietnam's economy maintained growth across sectors, especially tourism, in the first eight months of 2019 despite global economic challenges and escalating trade tensions, Prime Minister Nguyen Xuan Phuc said at a cabinet meeting in Hanoi on September 4.
PM Phuc said industry and agriculture recorded growth despite unfavourable factors. Meanwhile, the macroeconomy remained stable and inflation was curbed at 2.5 percent, the lowest level in the past three years, he said.
The exchange rate was stable, the government leader noted, adding that the confidence in the Vietnamese "dong" was confirmed, while many countries' currencies depreciated against the US dollar.
Exports increased significantly and trade surplus reached a record of more than 3.4 billion USD, he noted.
The protection of national territorial sovereignty has seen complicated developments, however, competent forces have done their best under the leadership of the Party and Government, PM Phuc stressed.
The PM also mentioned shortcomings such as the slow disbursement of public investment capital, landslides in the Mekong Delta and difficulties in agriculture and transport infrastructure, requesting relevant departments and sectors to quickly address the issues.
During the meeting, the Government will discuss the socio-economic development plan in 2020, the report evaluating the implementation of the State budget in 2019 and State budget estimates in 2020 as well as the State budget financial plan in 2020-2022.
According to the Ministry of Planning and Investment, the socio-economic performance in August and the first eight months of 2019 was positive.
In the January-August period, the disbursement of foreign direct investment (FDI) reached about 12 billion USD, a year-on-year rise of 6.3 percent.
Nearly 90,500 new businesses were established with total registered capital of over 1.15 quadrillion VND (49.45 billion USD), up 3.5 percent and 32 percent respectively.
The number of enterprises that suspended operations decreased by 7 percent and those resuming operations increased by 21.8 percent.
The index of industrial production (IIP) was estimated to expand by 9.5 percent, lower than the same period in 2018, but still higher than the same period in 2016 and 2017.
Total retail sales of goods and services were estimated at over 3.2 quadrillion VND (137.6 billion USD), up 11.5 percent year-on-year.
The country welcomed 11.3 million international tourists, a yearly increase of 8.7 percent.
Goods exports hit nearly 170 billion USD, up 7.3 percent year-on-year, of which exports of the domestic economic sector increased by 13.9 percent.
Nha Trang villas to be dismantled for height violation
Authorities in the central province of Khanh Hoa have requested the investor in a local real estate project to demolish the offending floors of many villas for violating height regulations.
The provincial Department of Construction on Tuesday issued a decision on tackling villas of Ocean View Nha Trang Project which broke regulations on height.
Forty out of 69 villas have been built at the Ocean View Nha Trang Project. However, violations have been detected at 22 villas are height criteria and building density violations. According to the regulations and registered information, the villas only have from one to three floors but in reality, many villas have five to 10 floors and the building density is extremely high.
The department has asked the investor, Thien Nhan II Company, to remove the offending floors of 13 villas; however, the problem has been ignored to date.
So, the department has once again ordered the investor to tear down the illegally-built floors of 13 villas within 15 days, starting from September 3 when the decision was issued.
In case, the investor still ignores this, authorities will have to force to do the work.
The project is located on a total 7.28 hectares in Vinh Nguyen and Vinh Truong wards of Nha Trang City.
Forestry exports up over 18 percent
Forestry exports reached 7.08 billion USD in the first eight months of 2019, a year-on-year rise of 18.6 percent.
Wood and timber products grossed 6.66 billion USD in export turnover, according to the Vietnam Administration of Forestry under the Ministry of Agriculture and Rural Development.
Main markets are still the US, Japan, the European Union, China, and the Republic of Korea, making up nearly 80 percent of the total forestry export turnover.
In January-August, Vietnam imported over 1.6 billion USD worth of wood and wood products, a yearly rise of 14 percent, mainly from China, the US, Cambodia, Thailand, Malaysia, Chile, Germany, Brazil, New Zealand, and France.
Vietnam has so far planted more than 135,800 hectares of forest, fulfilling 64 percent of the annual target.
Thailand's energy firm plans power plant in Vietnam, Laos
The Gulf Energy Development PCL of Thailand plans to develop power plants in Vietnam and Laos to strengthen its business presence in Indochina, local media reported.
Ratthaphol Cheunsomchit, deputy chief executive of Gulf, said the firm had submitted its plan to the Vietnamese government for future development of a gas-fired power plant with an initial capacity of 6,000MW.
It plans to import liquefied natural gas (LNG) as fuel for the project in Vietnam, he said.
Meanwhile, for Laos, Gulf wants to join hands with a Chinese company to build a hydropower plant and distribute electricity to the state-run Electricity Generating Authority of Thailand. This project is set to have a capacity of 2,500MW, of which Gulf plans to have a 30-35 percent stake.
Ratthaphol said the final decision on the two plants will be made in 2020, adding that the gas-fired power plant in Vietnam is part of the firm's plan to become an LNG shipper in Southeast Asia because of rising gas demand.
Cao Bang, China's Henan beef up trade cooperation
Trade departments of the northern mountainous province of Cao Bang and China's Henan province held talks in Cao Bang on September 3, seeking ways to boost bilateral import-export and investment.
At the function, Nguyen Dang, Director of the Cao Bang Department of Industry and Trade, proposed both sides increase trade promotion activities and the exchange of business delegations for market study.
The sides should also join hands to help more Vietnamese farm produce enter the Henan market, he suggested, noting that Vietnam's agricultural exports to China include cashew, rice, dried tea, and fresh fruit.
Sun Jing Lin, deputy head of the Henan Department of Commerce, stressed his province has strength in agricultural and tourism development, while housing a large number of big enterprises.
Lauding Dang's suggestions, Sun asked the Cao Bang department to turn these into plans and activities.
Participating firms presented their business intentions and the wish to form partnerships with Chinese companies in agriculture, tourism, and industry.
Cao Bang shares over 300 km of borderline with China. It has been trading with Chinese localities via several pairs of border gates.
Chinese furniture maker invests 50 million USD in Binh Phuoc
Chinese furniture maker Kuka Home on September 3 signed a contract to rent over 12ha at Dong Xoai III Industrial Park in the southern province of Binh Phuoc to build an interior decoration wooden furniture manufacturing plant.
Once operational, the 50 million USD project is expected to generate jobs for 3,000 – 4,000 workers.
Vice Chairwoman of the provincial People's Committee Huynh Thi Hang pledged to create all best conditions for the project, saying that Binh Phuoc will work with cities and provinces to recruit manual workers for the plant.
The group now has more than 6,000 outlets and sells products in 120 countries and territories. It had invested in a similar factory in southern Dong Nai province.
Central coastal city busy during National Day holiday
The central city of Da Nang welcomed over 157,000 tourists during National Day holiday from August 31 – September 2, up nearly 6 percent annually.
Of them, more than 51,000 were foreigners, up 15.34 percent while the remaining were domestic visitors, up 6.77 percent.
The launch of several new international aviation routes between Da Nang and Busan, Cheongju (the Republic of Korea), Kaohsiung (Taiwan) and Bangkok and Chiang Mai (Thailand) has helped bring more visitors to the city.
The number of visitors staying overnight rose by roughly 21 percent to over 57,100, including more than 27,000 foreigners.
The city has held various events to entertain tourists on the occasion, with the highlight being the International Lion, Dragon, and Unicorn Festival at Sun World Da Nang Wonders park, which attracted more than 30 teams from China, Singapore, Malaysia, Indonesia, Australia and the host Vietnam.
Da Nang tops the list of 10 most popular destinations for Vietnamese tourists in the 2019 summer, which was recently revealed by Agoda, one of the world's fastest growing online travel booking platforms.
Dong Nai invites businesses for developing 52 production chains
The southern province of Dong Nai is calling on domestic and foreign firms to participate in developing 52 production chains in agriculture till 2020.
The move will focus on national and provincial-level products and local specialties that meet market demand and adapt with climate change.
The production chain projects will receive support worth over 558 billion VND (24.2 million USD) in total, 79 billion VND of which will be from State budget.
The 52 production chains will be based in seven districts and Long Khanh city, targeting local produce such as mango, corn, orange, tangerine, dragon fruit, pomelo, rambutan, banana, pepper, durian. Besides 46 production chains in cultivation, there will be five in animal husbandry and one in aquaculture.
The province also approved a funding worth more than 731 billion VND for 16 large-scale model rice fields for the 2019 – 2020 period.
It has so far launched 16 production chains with the participation of 12 businesses and 16 cooperatives on a total area of over 5,500ha of land. The projects have helped increase output of agricultural crops and sell 52,700 tonnes of products for over 3,000 farming households.
Campaign collects businesses' recommendations for economic policies
The Party Central Committee's Economic Commission in collaboration with relevant agencies on September 3 launched a campaign urging enterprises and entrepreneurs to give their opinions on improving policies and mechanisms for economic development.
All Vietnamese firms and businessmen are welcomed to take part in the campaign, with each being able to send one submission of feedback and recommendations.
These entries will be assessed and submitted to relevant Party and State agencies to consider when building economic policies and mechanisms and preparing documents for the upcoming 13th Party Congress.
Speaking at the campaign's launching ceremony in Hanoi, Politburo member and head of the commission Nguyen Van Binh said enterprises and entrepreneurs are the subject of direct impacts and benefits from economic policies and mechanisms.
As such, they know better than anyone else what policies and mechanisms could help them deliver their best performances in contribution to the implementation of the Party's guidelines and to the national economic growth, the official added.
On the occasion, the organising board launched the official website of the campaign.
Two regions mobilise 690 trillion VND for new rural area building
About 689.8 trillion VND (29.66 billion USD) was mobilised for the new-style rural area building programme in the Red River Delta and north central regions during the 2010-2019 period.
The amount accounts for 32.5 percent of the country's total investment in the programme, with funding for the second phase (2016-2019) nearly doubling that of the first (2010-2015), according to the Central Coordination Office for New-style Rural Area Building.
The office said five out of 11 cities and provinces in the Red River Delta, namely Hanoi, Quang Ninh, Vinh Phuc, Bac Ninh and Hai Phong, have self-funded the programme.
During the second phase, these localities have prioritised the use of their own budgets to fund new-style rural area building, the office said, adding that local residents have accessed credit loans to invest in agricultural production, especially centralised production zone development and high-tech application.
In the Red River Delta, only 1.6 percent of funding for the new-style rural area building was sourced from the State budget, while the proportion in the north central region was 4.19 percent.
With a more developed economy, the Red River Delta has greater revenues to invest in new-style rural area building.
Funding from the State budget has been mainly used for constructing roads, schools, cultural establishments and clean water facilities; production value chain; and vocational training.
Currently, 2,402 out of 3,474 communes in the two regions have been recognised as new-style rural areas. As many as 41 districts in 13 cities and provinces have also met the standards of new-style rural area building.
The National Target Programme on New-style Rural Area Building, initiated by the Government in 2010, sets 19 criteria on socio-economic development, politics, and defence, aiming to boost rural regions of Vietnam.
The list of criteria includes the development of infrastructure, the improvement of production capacity, environmental protection, and the promotion of cultural values.
Vietnam attends fifth Eastern Economic Forum in Russia
Deputy Prime Minister Trinh Dinh Dung is leading a Vietnamese delegation to the 5th Eastern Economic Forum which opened in Russia's Vladivostok on September 4.
The event, which draws the participation of around 8,000 delegates from more than 50 countries worldwide, will feature nearly 50 activities.
The highlight of the three-day forum will be a plenary session on September 5 with the attendance of Russian President Vladimir Putin, Mongolian President Khaltmaagiin Battulga, Indian Prime Minister Narendra Modi, Malaysian Prime Minister Mahathir Mohamad and Japanese Prime Minister Shinzo Abe.
The business programme of the 5th EEF focuses on four topics, which are new solutions to accelerating economic growth, improving the business environment, fostering collaboration between the Far East and Asia Pacific, and new solutions to improving quality of life.
The EEF was established by decree of President Vladimir Putin in 2015 to support the economic development of Russia's Far East and to expand international cooperation in the Asia-Pacific region. The 4th edition in 2018 saw the signing of 220 deals with total value of 45 billion USD.
According to the forum's website, 17 different countries have invested in the Far East, including China, Japan, the Republic of Korea, Australia, New Zealand and Vietnam.
Vietnam promotes tourism in Indonesia
The Vietnamese Embassy in Indonesia held a workshop on September 3 to promote Vietnam's tourism.
Nearly 100 Indonesian businesses participated in the event.
Ambassador Pham Vinh Quang said Vietnam is one of the most dynamic countries in Asia-Pacific with economic growth of 7 percent in 2018.
With political stability and dynamic economy, Vietnam has become a spotlight in Asia and the globe, he said.
With a population of over 90 million, the country is also an ideal destination for major groups and businesses in the world to seek investment opportunities, he added.
In 2018, Vietnam's tourism raked in 26.75 billion USD in revenues and attracted over 15.6 million foreign visitors, which is expected to increase to 20 million by 2020.
Representatives from the national flag carrier Vietnam Airlines introduced promotion programmes for tourists and its new air route from Ho Chi Minh City to Bali.
Vietnamese travel companies also provided information on popular destinations in Vietnam such as Da Nang, Ha Long Bay, Nha Trang, Phong Nha-Ke Bang National Park, and Dong Van plateau.
Retail sales up 11.5 percent in January-August
Vietnam's total revenues for retail trade and services reached an estimated 3.21 quadrillion VND (137.4 billion USD) in the first eight months of 2019, up 11.5 percent year on year, the General Statistics Office (GSO) has announced.
This positive growth proved the rising demand of local people, GSO statisticians have said, adding that if the price factor was excluded, purchasing power in the first seven months increased by 9.03 percent, higher than the 8.9 percent recorded in the same period of last year.
Retail sales of goods during the period were estimated at 2.44 quadrillion VND (104.9 billion USD), surging 12.5 percent year on year or accounting for 76 percent of the total revenue.
Among all sectors, purchases of educational and cultural products grew by 14 percent year on year, followed by food and foodstuff (13.6 percent), home appliances (11 percent) and textiles and apparel (10.5 percent) and transportation (8.5 percent).
The localities with the highest purchasing power growth rates included Quang Ninh (20 percent); Binh Duong (18 percent); Thanh Hoa (15 percent); Hai Phong (14.7 percent) beside to Nghe An and Binh Dinh (14 percent) and Da Nang (13.5 percent). Meanwhile, two economic hubs of Ho Chi Minh City and Hanoi lagged behind with respective growths of 13.3 percent and 13 percent.
According to GSO, revenue from accommodation and catering services rose 10 percent year-on-year to nearly 386 trillion VND (16.56 billion USD), making up 12 percent of the total revenue.
During the same period, travel service revenues totalled 29.7 trillion VND (more than 1.27 billion USD), with Binh Dinh province witnessing the largest increase at 19 percent, followed by Thanh Hoa and Khanh Hoa at 15 percent and 14.5 percent respectively and HCM City at 13 percent.
Revenues of other services were estimated at 355 trillion VND (15.27 billion USD), 7 percent higher than the same period last year.
According to the Vietnam Institute for Trade Research, the goods retail market is seeing an increase at mini marts and convenience stores.
The institute forecast that convenience stores would see double-digit growth in the next three years and reach 37.4 percent growth in 2021.
Under the domestic trade development strategy, total sales of goods and services would grow by 13 percent each year through 2020 and by 14 percent per year in the 2021-25 period.
The Foreign Investment Agency's statistics showed the wholesale and retail sector ranked third in attracting foreign direct investment in January-August period with total registered capital of 1.2 billion USD, accounting for 5.2 percent of the country's total FDI.
Strictly controlling the labelling of imported goods
In the recent direction by the General Department of Customs on inspection and identification of origin, combat against origin fraud, labelling, infringement of intellectual property rights, illegal transit of goods, the General Department notifies departments on the labelling of imported goods.
Accordingly, when conducting physical inspection for imported goods, customs officers must inspect the labels of those goods. If the goods are not labelled (except for goods described in Clause 2, Article 1 of Decree 43/2017 / ND-CP), the sanction shall be implemented according to the provisions of Clause 7, Article 14 of Decree 127/2013 / ND- CP (amended and supplemented in Clause 11, Article 1 of Decree No. 45/2016 / ND-CP), and the case shall be informed to the General Department of Market Surveillance to check and monitor the adding of sub-labels before circulation.
Where goods are labelled, these labels must include full information according to the provisions of Decree 43/2017 / ND-CP. The label shall be put on the item or commercial packages in such a place that is easily visible, containing required information without being disassembled.
The required information shown on the goods labels includes name of goods; name and address of organization or individual responsible for goods; origin; other information according to the nature of each kind of goods prescribed in Appendix I of Decree 43/2017 / ND-CP and relevant legal documents.
In particular, for some imported goods directly affecting consumers' health, in addition to inspecting the required information shown on the goods labels as prescribed, the original label must be full of required contents.
Specifically, for imported goods as medicines and medicine materials, the information on labels and instruction templates for medicine use shall comply with the Health Ministry's Circular No. 01/2018 / TT-BYT.
For imported goods as food, foodstuff, food materials, medical equipment, cosmetics, alcohol, beverages, the General Department instructs units to inspect the original labels that must be full of required information for each group as prescribed in Appendix I Decree 43/2017 / ND-CP.
For imported cigarettes, the inspection of labelling shall comply with the provisions in Joint Circular 05/2013 / TTLT-BYT-BCT of the Ministry of Health and the Ministry of Industry and Trade guiding the labelling and printing of health warnings on cigarette packages.
Seoul tourism promoted in Hanoi
The tourism agency of Seoul held an event in Hanoi on September 3 to promote the capital city of the Republic of Korea (RoK) to Vietnamese travellers, with the participation of Korean firms and 130 travel and aviation enterprises of Vietnam.
In the recent three years, the number of Vietnamese tourists visiting the RoK rose about 40 percent per year, making Vietnam one of the major markets of the RoK and Seoul in particular.
At the programme, the organisation board introduced new destinations in Seoul and a new tour to attract more Vietnamese visitors who are interested in the culture, entertainment and beauty sectors of the RoK.
The three-day tour will bring tourists to traditional cultural destinations in the RoK, studios where famous movieswere filmed, shopping malls, beauty clinics and fashionable clothes shops.
Last year, nearly 500,000 Vietnamese tourists visited the RoK, up about 41 percent over 2017.
Binh Phuoc province draws Japanese investors' interest
The southern province of Binh Phuoc is attracting attention from many Japanese businesses who want to make investment in Vietnam, according to the Japan External Trade Organisation (JETRO) Office in Ho Chi Minh City.
At a working session with local officials on September 4, Hisai Shinji, a representative of the JETRO Office, said JETRO is surveying the investment climate in 22 southern provinces and cities of Vietnam, including Binh Phuoc.
Initial results show that with a favourable geographical location in the southern key economic region, Binh Phuoc is emerging as a magnet for Japanese investors, he noted.
The JETRO representative added while investing in Vietnam, many Japanese companies pay attention to the local transportation system, power supply network and trained manpower.
Valuing Japanese projects in Binh Phuoc, Vice Chairwoman of the provincial People's Committee Huynh Thi Hang said the province is awaiting a new investment inflow since it is currently home to 13 industrial parks covering thousands of ha of land that are ready to serve investors.
It encourages Japanese enterprises to invest in agricultural product processing, hi-tech farming and supporting industries, she said.
To create the best possible investment climate, Binh Phuoc has been pushing ahead with administrative reforms, the official noted, elaborating that the time needed to license one project is being cut down to just one day, and the online handling of administrative procedures will swiftly assist businesses if necessary.
Regarding issues Japanese firms are concerned about, Director of the provincial Centre for Investment, Trade and Tourism Promotion Vo Dang Khoa said Binh Phuoc is calling for investment to many fields, including those of their concern, which in turn will facilitate the implementation of investment projects.
According to the Binh Phuoc Economic Zones Authority, the province is accommodating 242 foreign-invested projects, including 174 in industrial parks. The Republic of Korea and China are the biggest investors while Japanese investment here remains modest.
Hanoi hosts 2nd Vietbuild International Exhibition in 2019
New products and advanced technologies in real estate, construction, building materials and exterior-interior décor are being showcased at nearly 1,600 pavilions during the second edition of the Vietbuild Hanoi International Exhibition in 2019, which opened in the capital city on September 4.
A total of 243 domestic firms, 125 joint ventures companies, and 101 foreign businesses and groups from 18 countries and territories such as Australia, China, France, Germany, India, Italy and Japan are joining the Vietnam's largest construction exhibition.
Speaking at the opening ceremony, Deputy Minister of Construction Nguyen Van Sinh said the Vietnamese Government has issued a wide range of policies to improve the business climate, stabilise the domestic real estate market, and better the national economy's competitive capacity.
Vietbuild is an important event of the construction sector, which is expected to concretise the Government's policies on property market and trade promotion, he said, stressing this is a good opportunity for Vietnamese companies to boost cooperation and promote technology transfer towards sustainable development of the country.
Conferences and business networking events will be held in the framework of the exhibition, which are expected to help managers, experts and businesses discuss new technologies in the field while encouraging companies to study and create new products that fit requirements of green building construction.
HCM City: Key industries' growth slows down
Ho Chi Minh City posted a year-on-year rise of 7.1 percent in the index of industrial production (IIP) in the first eight months of this year, but key industries have shown signs of slowing growth.
According to the municipal Department of Industry and Trade, four key industries increased by 6.4 percent from the same period last year, 0.8 percentage point lower than the IIP.
Among them, food and beverage processing expanded 0.4 percent, electronics 24.2 percent and mechanics 9.4 percent, while chemical-pharmaceutical production dropped 0.7 percent.
The department attributed the fast pace in electronics manufacturing to businesses' use of modern technologies and stable consumption of products.
It said industrial production during the period was maintained at a moderate level. However, the city should review the growth momentum of key industries and step up breakthrough solutions to create better conditions for businesses to expand production.
Statistics also showed total retail sales of goods and consumer services revenue in HCM City surpassed 747.32 trillion VND (32.15 billion USD), up 11.8 percent year on year.
Meanwhile, local firms exported nearly 27.18 billion USD in the eight months, up 8.9 percent. The figure that excluded crude oil shipments stood at 25.62 billion USD, up 10 percent from a year earlier.
Indian firms look to partner with HCM City in environmental treatment
Many Indian enterprises are interested in cooperating with Ho Chi Minh City in waste treatment and management, renewable energy and power generation.
At an exchange between Vietnamese and Indian enterprises recently held in the southern socio-economic hub, representatives from Indian firms said they are seeking Vietnamese partners in the fields.
Notably, Innovest Venture wants to work with local firms in infrastructure development, waste treatment and renewable energy development, while Sterling&Wilson is looking for investment opportunities in solar and wind power generation.
Speaking at the recent India-Vietnam Business Forum in HCM City, Indian Ambassador Pranay Verma said his government is encouraging Indian companies to invest in Vietnam.
He also highlighted key areas in which businesses from the two countries can enhance cooperation like education, agriculture, manufacturing, electronics, logistics and construction equipment.
According to the ambassador, Indian investments in Vietnam are worth about 1.7 billion USD, including investments routed through third countries. They are mostly in energy, mineral exploration, agro-processing, sugar manufacturing, agro-chemicals, IT and auto components.
To attract more foreign investment for environmental protection projects, Vietnam has paid attention to improving the investment and business environment and helping investors.
Viglacera wins global quality award
Ceramic and tile producer Viglacera has won the "World Class" title of the Global Performance Excellence Award (GPEA) awarded by the Asia-Pacific Quality Organisation.
This is the only Vietnamese firm to receive the "World Class" title in the large-scale production category of the 2019 GPEA, the only formal international recognition of performance or business excellence.
In 2018, Viglacera posted 8.8 trillion VND (378.4 million USD) in total revenue, down 4.2 percent year-on-year. Its post-tax profit last year fell 10.7 percent to 667 billion VND.
The company debuted on the Ho Chi Minh Stock Exchange on May 29, listing more than 448.3 million shares under code VGC.
Nearly 100,000 enterprises established in eight months
As many as 90,500 new businesses were established in the first eight months of the year, with a combined registered capital of 1.1 quadrillion VND (47.3 billion USD), a year-on-year increase of 3.5 percent in the number of enterprises and 31 percent in capital, according to the General Statistics Office (GSO).
The average registered capital of each new firm was calculated at 12.7 billion VND, rising 26.6 percent from the same time last year.
Also in the period, there were 25,500 firms resuming their operations, growing 21.8 percent year on year.
The new firms employed 832,300 workers, rising 13.3 percent from the same time last year.
Servicing has the most newly-established businesses with 64,700, or 71.6 percent of the total new companies. It was followed by the industry and construction, and agro-forestry-fishery sectors, which saw the coming into being of 24,500 and 1,300 enterprises, respectively.
The GSO said that there were 20,100 businesses suspending their operation during the eight-month period, falling 7 percent year on year. Meanwhile, some 25,700 firms halted their operations to fulfill dissolution procedures.
Lam Dong fosters development of agricultural cooperatives
The Central Highlands province of Lam Dong has set a target of having 250 well-functioning agricultural cooperatives and two cooperative alliances by 2020.
Nguyen Thi Tuong Vi, Deputy Chairwoman of the provincial Farmers Association, said at a seminar earlier this week that there are now 200 agricultural cooperatives in Lam Dong province but their scale and functioning are modest.
Under a joint programme between the provincial Cooperatives Alliance, Farmers Association and Department of Agriculture and Rural Development, the province also plans to establish 154 new agricultural cooperatives by the end of next year.
It provides support to cooperatives by offering training in management skills and helping build brand names and access soft loans.
During their establishment stage, its support includes 30 percent subsidy of the cost of equipment and infrastructure, 70 percent of the cost of buying packaging and labels and 40 percent of the cost of technologies.
At the seminar, cooperative representatives spoke about the difficulties they face.
Nguyen Minh Phuong of Thanh Dat Cooperative in Da Lat city's Ta Nung commune said under the new-style rural area programme, each commune must have at least one agricultural co-operative, but few create favourable conditions for their functioning, he said.
For instance, while households that produce to Vietnamese good agricultural practice (VietGAP) standards have the cost of applying for VietGAP certification subsidized, agricultural cooperatives do not, he said.
The province should consider creating more favourable conditions for cooperatives, he said.
At the seminar, companies from neighbouring provinces like Gia Lai and Dak Lak discussed with agricultural cooperatives contracts to supply inputs and buy their produce.
Those cooperatives that are operating efficiently help many farmers earn steady incomes.
Vietnam, Australia boost farm produce trading
Minister of Agriculture and Rural Development Nguyen Xuan Cuong had a meeting with Australian Senator and Minister for Agriculture Bridget McKenzie in Hanoi on August 29, where they discussed measures to boost agricultural cooperation.
Vietnam wants to learn experience in developing high-tech agriculture and organic agriculture from Australia, a world-leading producer of agricultural commodities, Cuong said, adding Vietnam's agriculture is growing but the country still needs to import cattle products, milk and wheat, among others.
Revealing Australia's know-how to have a well-developed agriculture, McKenzie said four to five decades ago, small producers gathered together for larger production and higher yield crops. She suggested Vietnam work more to ensure a stable agriculture which brings better incomes to farmers.
Australia has already announced import requirements for fresh longan from Vietnam, and hopes to export malt and brewer's yeast to the Southeast Asian country soon, she said.
The Australian minister recommended both sides to complete a set of standards for imports of peaches and nectarines so that Vietnamese consumers can taste the Australian fruits this October. They can work together to open markets for more fresh fruits in the coming time.
Australia wants close coordination with Vietnamese Department of Animal Health on meat import regulations so as to introduce Australian firms to procedures to export meat products.
Cuong said he will ask competent authorities to work tightly with the Australian side on the issues.
In addition, he expressed his hope that the radiation centre in Hanoi with equipment meeting international requirements will be recognised by Australian soon. Without the recognition, Vietnamese firms will have to transport their longan to Ho Chi Minh City for radiation, which will push up the costs.
Regarding Vietnamese shrimp, Cuong asked for re-evaluation on farming techniques from Australian authorities so that Vietnamese shrimp will be allowed to enter the Australian market soon.
McKenzie, for her part, promised to consider recognition of the radiation centre in Hanoi, and send a delegation to re-assess Vietnamese shrimp.
On the occasion, the two ministers witnessed the exchange of a cooperation agreement on animal health and cattle slaughter between the Vietnamese Department of Animal Health and Meat & Livestock Australia.
Currently, Vietnamese litchi, mango, dragon fruit and longan have reached the Australian market. Meanwhile, Australia is exporting 148 kinds of seeds, four types of fruits (grape, orange, tangerine and cherry), and seven kinds of grass seeds to Vietnam.
Kien Giang farmers increase harvests of aquatic species
The Mekong Delta province of Kien Giang has harvested more than 130,000 tonnes of aquatic species so far this year, up 15 percent from the same period last year, according to its Department of Agriculture and Rural Development.
The creatures include shrimp, mud crab, clam and fish, with shrimp accounting for 60,000 tonnes.
The province breeds brackish water shrimp in more than 125,650ha of ponds adopting extensive, semi-industrial and industrial farming.
More shrimp farmers have switched from traditional industrial farming methods to environment-friendly industrial farming.
They use anti-sunlight nets to cover their shrimp ponds, plastic sheets to cover the breeding pond beds and equipment to pump additional oxygen into the ponds.
Besides the breeding ponds, they also have others for treating wastewater.
Le Viet Hai, who breeds shrimp in Go Quao district's Thuy Lieu commune, has six ponds with a total area of 1,300sq.m and uses more than 10 ponds to treat wastewater in a closed cycle and the treated wastewater is used for breeding.
Under this model, shrimp get few diseases and are clean, the yields are high and the creatures fetch more than the market price.
His profit margin was 20 – 30 percent, he revealed.
The province encourages farmers to breed shrimp to Vietnamese good agricultural practice (VietGAP) standards and international standards.
Aquaculture and rice are its two key economic sectors.
According to Mai An Nhin, deputy chairman of the province People's Committee, the agriculture sector has shifted to breeding aquatic species in areas where only one rice crop is grown a year and yields are low.
The province has also developed the rice – shrimp farming model since it can adapt to climate change and is environment-friendly.
Under the model, farmers plant rice in the rainy season and breed shrimp in the dry season on the same field.
The province has 92,000ha of such fields, mostly in coastal areas, the highest in the delta.
Currently the province is in the rainy season and the weather conditions are unfavourable for aquaculture.
Therefore, the department has taken drastic measures to prevent diseases that affect aquatic species.
It has instructed farming companies and farmers to treat water properly before releasing them into ponds to prevent diseases.
It has warned households that breed marine fish in cages to carefully monitor water quality and diseases and clean cages every seven to 10 days to increase the circulation of water in them and eliminate disease pathogens.
The households have also been told to provide additional nutrients to their fish to improve their immunity.
Many households in island districts like Phu Quoc, Kien Luong and Kien Hai earn high income from breeding marine fish in cages, mostly grouper and cobia, for both domestic consumption and exports.
Phan Van Luu in Kien Hai's An Son commune earns 250 – 300 million VND (10,770 – 12,900 USD) a year from breeding cobia in nine 15sq.m cages.
His nine cages can contain around 1,400 cobia.
The fish can attain weights of 6 – 8kg after 9 – 10 months.
Traders buy cobia for 140,000 - 160,000 VND (6 – 7 USD) a kilogramme and the fish is preferred by many people.
The province had nearly 3,000 fish cages in the sea with an annual output of more than 1,400 tonnes at the end of last year.
It has successfully bred cobia fry to supply farmers, helping them breed quality fish.