Brewer Habeco reports falling net profit in third quarter

Despite tripling expenses on advertisement and promotion programmes in the third quarter, Habeco still reported a decrease in net profit.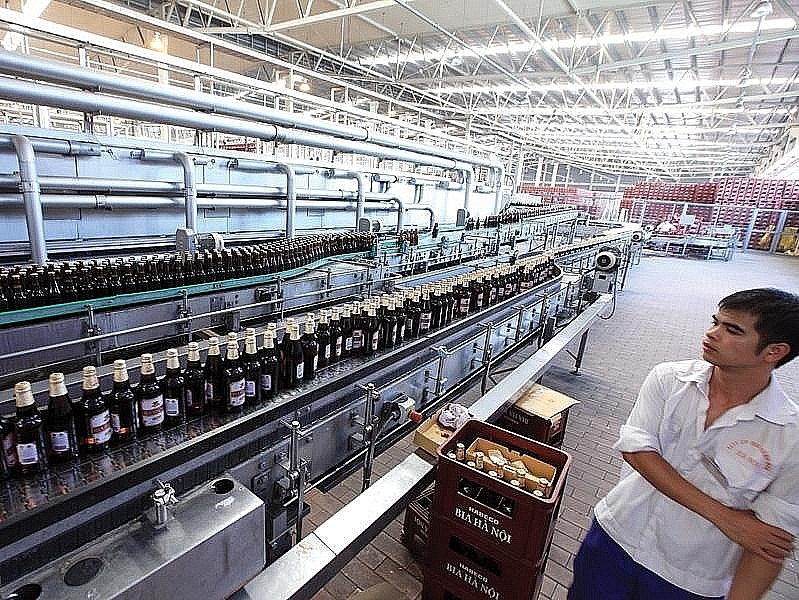 Habeco boosted expenses, resulting in shrinking net profit in the third quarter
According to the financial statement of Habeco, in the third quarter of this year, the company spent VND421 billion ($18.3 million) on advertisement and promotion programmes after launching Hanoi Bold and Hanoi Light. The figure is 2.5 times higher than that of the same period last year and VND46 billion ($2 million) higher than that of Sabeco.
Besides, the total sales expenditure of Habeco was VND576 billion ($25 million), up 84 per cent on-year. The board of directors of the company said that the reason behind this soar is that the company is increasing the promotion of its products for the end of the year and has increased expenses with its two new products.
This movement helped Habeco's revenue to increase slightly to VND2.67 trillion ($116.1 million), equalling 10 per cent on-year.
However, its net profit decreased by 40 per cent on-year to VND148 billion ($6.43 million) and its pre-tax profit decreased by 15 per cent on-year to VND206 billion ($8.95 million).
The company acquired an accumulated revenue of VND6.72 trillion ($292.1 million) and pre-tax profit of VND585 billion ($25.4 million), decreasing VND100 billion ($4.34 million) and 12 per cent, respectively.
Although Habeco holds the largest market share in the north, it is being challenged by changing consumer taste and competitive pressure from foreign beer brands. Habeco could only maintain its market share in the low-price segment, while the premium beer market is firmly in the hands of Heineken, Saigon Beer, and foreign brands.
Currently, the Ministry of Industry and Trade is still a major shareholder with nearly 81.8 per cent of the shares in Habeco while Carlsberg holds 17.5 per cent.
Although Habeco has been working on state divestment for several years now, it has yet to come to an agreement with Carlsberg, which is looking to acquire a majority stake in the brewer. VIR
Ha Vy

Vietnam has become an increasingly attractive destination for international enterprises in the food, beverages and packaging industry thanks to its rapid economic growth and rising consumer demand.

Alcohol and beer consumption is booming, and local beverage producers are cashing in.  
Theo www.vir.com.vn