Black credit trap pushes borrowers into corner
A young woman borrowed VND8 million via an app, but the total amount of money she had to pay after three months reached VND200 million. Unable to pay the debt, she killed herself.
Disaster struck Truong Thi Ngoc Bich's family in Bien Hoa City in late March 2020 when she discovered her only daughter, 23, dead in her bedroom. In the suicide letter, the girl wrote that she borrowed money via more than 10 apps and could not pay the debts.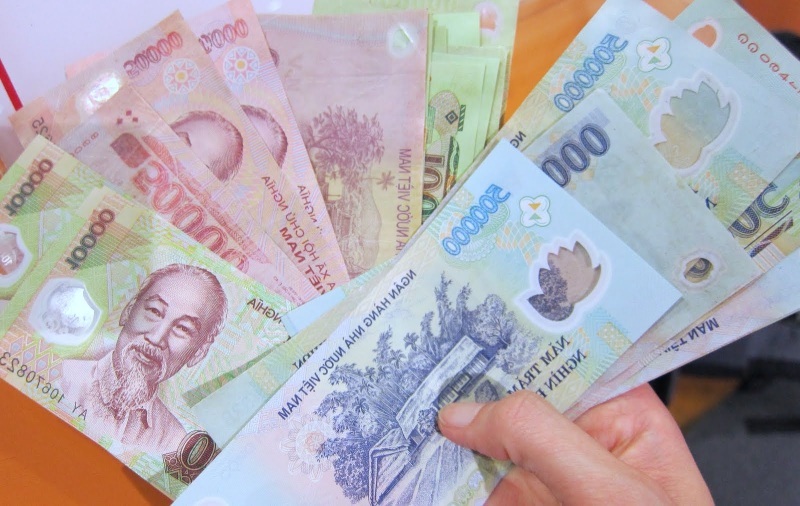 After the death of her daughter, Bich received calls from lenders every day with curses, threats and insults, telling her to pay the debts.
An official of the State Bank of Vietnam (SBV) said usurers have set sophisticated traps to swindle borrowers. The terms of the loans are very short, just several days, and if borrowers cannot pay debts, their debts will soar exponentially.
Nguyen Ngoc Trinh in Nha Trang City of Khanh Hoa province is another victim of black credit. She had to pay debt of VND570 million within 20 days, or VND28.5 million a day.
Trinh plunged herself into river to commit suicide. Fortunately, she was rescued by a local and hospitalized. Lenders came to see Trinh's relatives and to the provincial hospital to force them to pay the debts. Finally, her family reported the case to the police.
It is estimated that there are over 10,000 business establishments which lend money at exorbitant interest rates under different forms.
Black credit has reached every corner of society and its victims are not only borrowers, but their family members as well. Many victims are 'advised' to sell kidneys and sperm to pay debts.
The HCM City Police have discovered an usury organization owned by Chinese. The organization has lent money to 60,000 individuals, totaling VND15 billion, and illegally made a profit of VND40 billion.
According to Pham Nam Kim, a respected economist, usurers don't require collateral for loans, so there are high risks when borrowers cannot pay debts.
As the lending activities aren't under state management, when risks occur, black credit institutions act arbitrarily and illegally. They collect debts by terrorizing borrowers psychologically, threatening their lives and appropriating borrowers' assets. Black credit is attractive to economic criminals.
In order to restrict the operation of black credit, the first thing that needs to be done is raise awareness among the public. People need to be given knowledge about financing and warned of possible consequences if they borrow money from usurers.
Kim thinks that it is necessary to amend the Credit Law, which covers all the institutions which lend money. As for illegal black credit, there must be transparent sanctions which are strict enough to deter criminals. 
Duy Anh

Since black credit is creeping into every corner of society, commercial banks also need to reach out to every village to combat it and scramble for clients.

Covid-19 has caused many people to lose jobs and has paved the way for black credit to emerge.