Binh Dinh-based Phu Cat airport proposed to become international one
The Binh Dinh government has written to the Ministry of Transport and the Civil Aviation Authority of Vietnam proposing turning Phu Cat Airport into Phu Cat International Airport.
The aprons, domestic terminal, signal systems and relevant services and infrastructure of Phu Cat Airport have been upgraded and repaired by the Airports Corporation of Vietnam, according to Binh Dinh Province's government.
\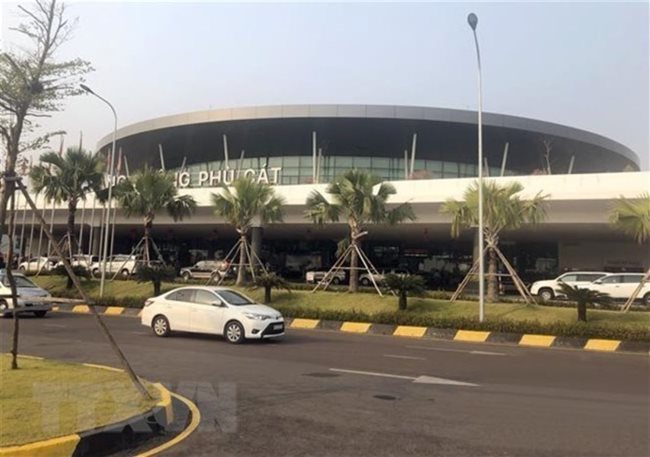 As such, the airport has been working effectively, while the upgrading of its old terminal has been completed to serve international passengers.
Phu Cat Airport basically meets all requirements to serve domestic and international passengers, said the provincial government.
On January 4, the airport welcomed the first international flight from South Korea operated by Bamboo Airways, VietnamPlus news site reported.
As a central province, Binh Dinh Province has been growing fast, with the speed of the development of infrastructure and economy listed among the country's leading group.
Besides, the province is in the process of completing a series of roads such as National Highway 19 connecting Quy Nhon Port with National Highway 1 and a road linking Phu Cat Airport and Nhon Hoi Economic Zone.
Also, Binh Dinh Province is investing in a project to build coastal roads in line with the national plan for coastal road systems.
If Phu Cat Airport is upgraded into Phu Cat International Airport, more foreign investors and tourists will enter the province, contributing to the economic growth of Binh Dinh Province.
SGT

The Ho Chi Minh City Department of Transport will begin to perform traffic separation in front of arrival and departure terminals at Tan Son Nhat International Airport from November 14 according to a proposal of the airport.