Banks tighten credit as real estate developers search for more capital

Real estate firms are seeking new sources of capital as commercial banks have tightened lending.
In 2014-2018, the real estate market developed strongly with good capital flow but since the end of 2018, credit growth has been slowing down.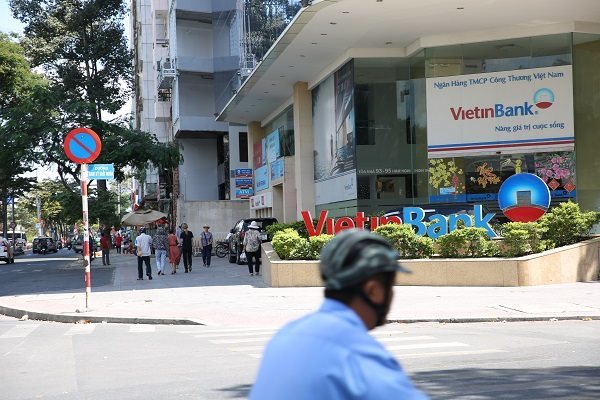 Analysts say the credit growth slowdown caused the real estate market to be quiet in the first nine months of the year since most real estate firms rely on bank loans.

Hanoi and HCM City saw sharp declines in both supply and number of transactions in Q3. In HCM City, very few no low-cost housing project have been launched. The selling prices of apartments have increased rapidly. Meanwhile, the resort real estate market segment was also quiet.

Nguyen Quoc Hiep, chair of the Vietnam Contractors Association, explained that the State Bank of Vietnam has decided to tighten the funding of real estate projects. In the past, commercial banks could use 45 percent of short-term mobilized capital for long-term lending. But the proportion has been cut to 40 percent.

Many projects cannot be fulfilled because of the lack of capital. These include CT Plaza Nguyen Hoang at No 18 Nguyen Hong Street in Go Vap district developed by Nguyen Hong JSC; and CT Home Binh Thanh at No 471 No Trang Long in Binh Thanh district developed by Cat Tuong Construction and Interior Decoration JSC.

In 2014-2018, the real estate market developed strongly with good capital flow but since the end of 2018, credit growth has been slowing down.
Le Hoang Chau, chair of the HCM City Real Estate Association (HoREA), commented that the HCM City real estate market is in a difficult period with very few transactions because of legal problems and stuck capital flow.

According to Chau, a series of projects have fallen into deadlock, showing signs of "clinical death". Therefore, real estate firms have to seek other sources of capital.

Nguyen Duc Quan from Asia Pacific Investment JSC commented that capital and legal issues are the two most important factirs for real estate firms at this moment. Seeking long-term capital with a good interest rate is their top priority.

According to Quan, the capital for real estate development is from four sources – stockholder equity, banks, investors and clients. As bank loans are becoming stuck, real estate developers have to focus on the three remaining sources.

"Access to the bond market will help ease reliance on bank credit," he said.

Nguyen Hoang from DKRA Vietnam also confirmed that issuing shares and bonds is a growing tendency for real estate firms.
Thanh Mai 
State-owned enterprises (SOEs) face unique challenges when it comes to attracting foreign financing for infrastructure projects. But there are solutions.  

The slow growth comes mainly from state-owned banks, which have become more stringent on their loan disbursements.