Banks speed clearance of bad debts at VAMC

Settlement of bad debts is expected to improve this year as many banks plan to buy back all the non-performing loans (NPLs) they had sold to the Viet Nam Asset Management Company (VAMC).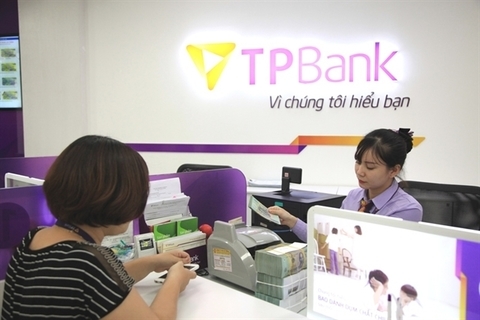 TPBank expects to clear off all bad debts sold to the Viet Nam Asset Management Company in 2019.— Photo TPBank
Many banks had to sell a large amount of NPLs to the VAMC in the past few years to meet the central bank's requirement of keeping their NPL ratio below 3 per cent of all outstanding loans.
At an annual general meeting (AGM) recently, TPBank said it expects to repurchase some or all of the NPLs it sold to the VAMC in 2019, depending on its profits.
TPBank's first quarter business results seem to be supporting this plan. Though the first quarter of the year is often the worst period for banks, TPBank recorded VND853 billion (US$36.6 million) in profits in Q1 2019, up 66 per cent over the same period last year and equivalent to 26.7 per cent of the bank's annual profit plan.
After gaining good results last year, Kienlongbank leaders also said the bank would focus on settling bad debts and would buy all bad debts that it sold to VAMC before December 31 this year.
BIDV also plans to strengthen measures to recover debts with potential risks and buy back all NPLs sold to the VAMC in 2019.
VPBank similarly expects to focus on resolving the bad debts sold to VAMC in 2019, which are currently at VND3.16 trillion in value. To buy back the bad debts, VPBank will have to set aside a part of profits to make risk provisioning.
In a recent statement, Agribank's leaders said the bank is capable of buying all the bad debts sold to VAMC ahead of schedule in 2020 and quickly settle new bad debts that arise this year.
Eximbank also announced a plan to buy back all debts sold to VAMC in 2020 under the SBV's restructuring policy.
The five banks have cleared their bad debts at VAMC are Vietcombank, Techcombank, MBBank, OCB and VIB. ACB is expected to join the list soon. – VNS