Banks agree to reduce lending interest rates from July
Commercial banks have agreed to slash the lending interest rate in order to help businesses and people overcome the difficulties caused by the Covid-19 crisis.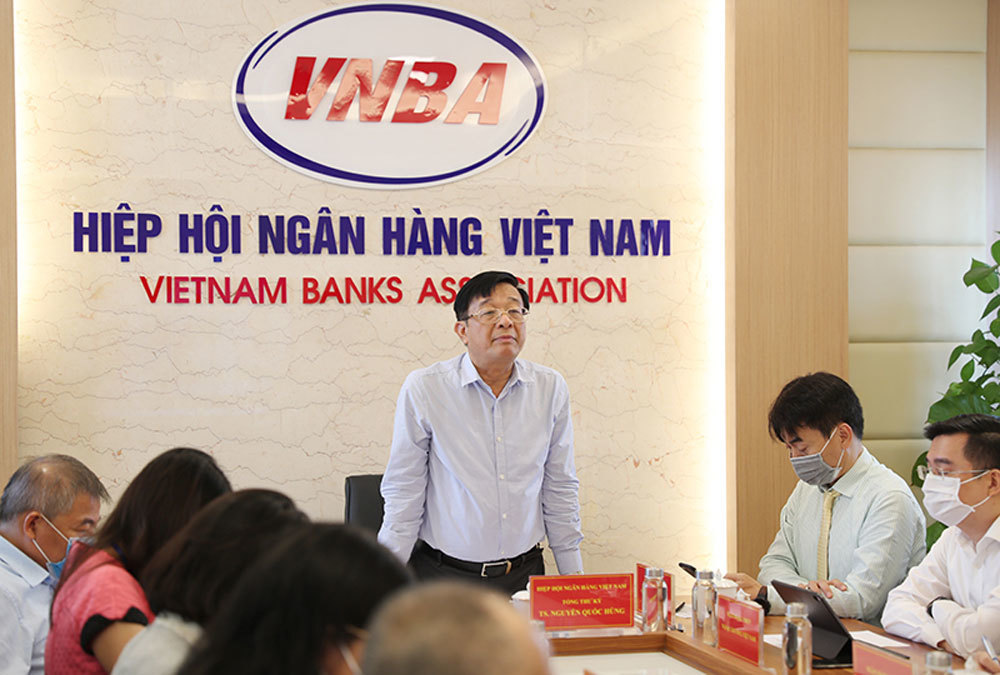 The meeting on July 12
The Vietnam Banks Association (VNBA) on July 12 had a meeting with credit institutions to discuss the method and time to implement the interest rate cut for existing loans in the last five months of the year.
At the meeting, banks came to an agreement that the interest rate cut will address the businesses seriously hit by the pandemic, and that banks will offer reasonable interest rate cuts depending on subjects and the level of effects. The interest rate cut will be implemented from July to the end of this year.
Techcombank's Deputy CEO Pham Quang Thang said since Covid-19 broke out in 2020, the bank has been easing interest rates. The businesses in priority business fields can access loans with interest rates below 4.5 percent per annum. The interest rates for essential business fields are 6-7 percent per annum.
According to Thang, it would be better not to give equal support to all subjects, but to focus on the businesses which make essential products for the economy and businesses with a large labor force.
Meanwhile, real estate firms, export companies and individuals who need money to buy cars should not receive preferential loans.
The most important thing that needs to be done now is maintaining credit supply, especially for restructuring clients.
"In order to protect businesses, the key is ensuring 'blood circulation', not 'weight gain' or 'weight loss'," Thang said.
Nguyen Viet Manh from Agribank said at the meeting that the bank would discuss the interest rate cuts on July 12. The interest rate cuts would be 0.5 percent for some loans and 2-2.5 percent for others. On average, the bank's lending interest rates would decrease by 1 percent.
Pham Thi Trung Ha, Deputy CEO of MB, said in the immediate time, MB will give direct support to enterprises that don't have revenue or see revenue decreasing (in accommodation and service sectors, for example) with an interest rate reduction of 1 percent. The next subjects for the bank's support would be the production sector and individual clients (who make installment payments from their salary).
A representative of LienVietPostBank said with the bank's outstanding loans of VND191 trillion, if it slashes the interest rate by 1 percent on average, it would see profit decrease by VND600 billion.
Meanwhile, Phan Dinh Tue, Deputy CEO of Sacombank, said if the interest rate is cut by 1 percent for 5-6 months, the bank's profit would decrease by VND1 trillion, or 40 percent of planned profit. Therefore, it is necessary to think about how much to ease. 
Anh Tuan

Banks have reported huge profits for Q2 and H1 due to high credit growth rates and lending interest rates, while capital mobilization cost has been low.  

The Vietnam Association of Financial Investors (VAFI) on Tuesday proposed gradually lowering the Vietnamese dong deposit interest rate to zero per cent.