Bank deposit interest rates up, as stock market, real estate investing risky
Depositing money at banks is currently the safest and most profitable investment channel, as Covid-19 developments remain complicated and the stock market is "hot" and, thus, risky.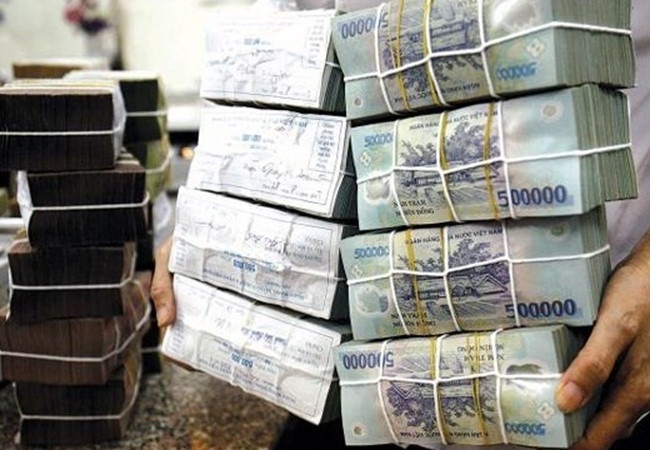 Deposit interest rates at some banks increased slightly by 0.1-0.3 percent per annum in early June.
SHB is now offering an interest rate of 5.75 percent for six-month deposits and 6.55 percent for 24-month deposits.
Sacombank has applied new interest rates which are 0.2 percent higher than previously: 3.5 percent per annum for 2-months, 3.6 percent for 3-5-months, and 5 percent for six-month deposit.
The 0.1 percent increase is applied to longer-term deposits. The highest rate, 6.4 percent, is applied to 36-month deposits.
BacABank has raised the interest rates by 0.1 percent for 1-2-months, and 0.2 percent for 3-11-month deposits.
TPBank is running a special program, offering an interest rate of 6.5 percent for 12-month deposits, which is 0.5 percent higher than normal.
At some small banks, online depositors can get good interest rates for 9-36 month deposits. For 9-month deposit, the highest interest rate of 6.7 percent is offered by NamABank. The bank is also offering the highest rate for a 12-month deposit, at 6.9 percent.
Some banks are offering very high interest rates for huge amounts of deposits. OCB, for example, pays 8.2 percent per annum to 13-month deposits of over VND500 billion.
ACB offers an interest rate of 7.4 percent to 13-month deposits of VND30 billion and higher. Techcombank is applying an interest rate of 7.1 percent for 12-month deposits, worth VND200 billion or higher.
Analysts say the stock market has become too hot and the real estate market has experienced price fever. Thus, depositing money at banks is the safest and most profitable channel for many people.
The CPI in May increased by 0.16 percent over April. The CPI in the first five months of the year rose only by 1.29 percent, the mildest increase since 2016.
As such, Vietnam's inflation rate is still low and far below the ceiling of 4 percent this year.
Economists predict that the inflation rate for 2021 will be no higher than 4 percent. This means that people will still enjoy positive interest rates with 6-month or longer-term deposits. This has prompted people to deposit idle money at banks to avoid risks during the pandemic.
Some analysts said that in previous months cash flow headed for the stock market and real estate. Therefore, banks have had to raise deposit interest rates to attract capital.
SSI Research predicted that the interest rate would move up from the beginning of the third quarter, when the Covid the outbreak is expected to be contained and credit increases. 
Tran Thuy

Recently, the interbank interest rates suddenly jumped, causing many people to worry whether bank lending rates will increase in the coming time while the business and production activities have been facing many difficulties due to Covid-19.

The HCM City Real Estate Association (HOREA), in its report about the real estate market in 2020 and prospects in 2021, says the real estate bond market will continue to grow well this year.