Agriculture Minister warns of unsustainable development
The Minister of Agriculture has expressed concern over the abuse of fertilizer and plant protection chemicals, saying this does not represent sustainable agriculture.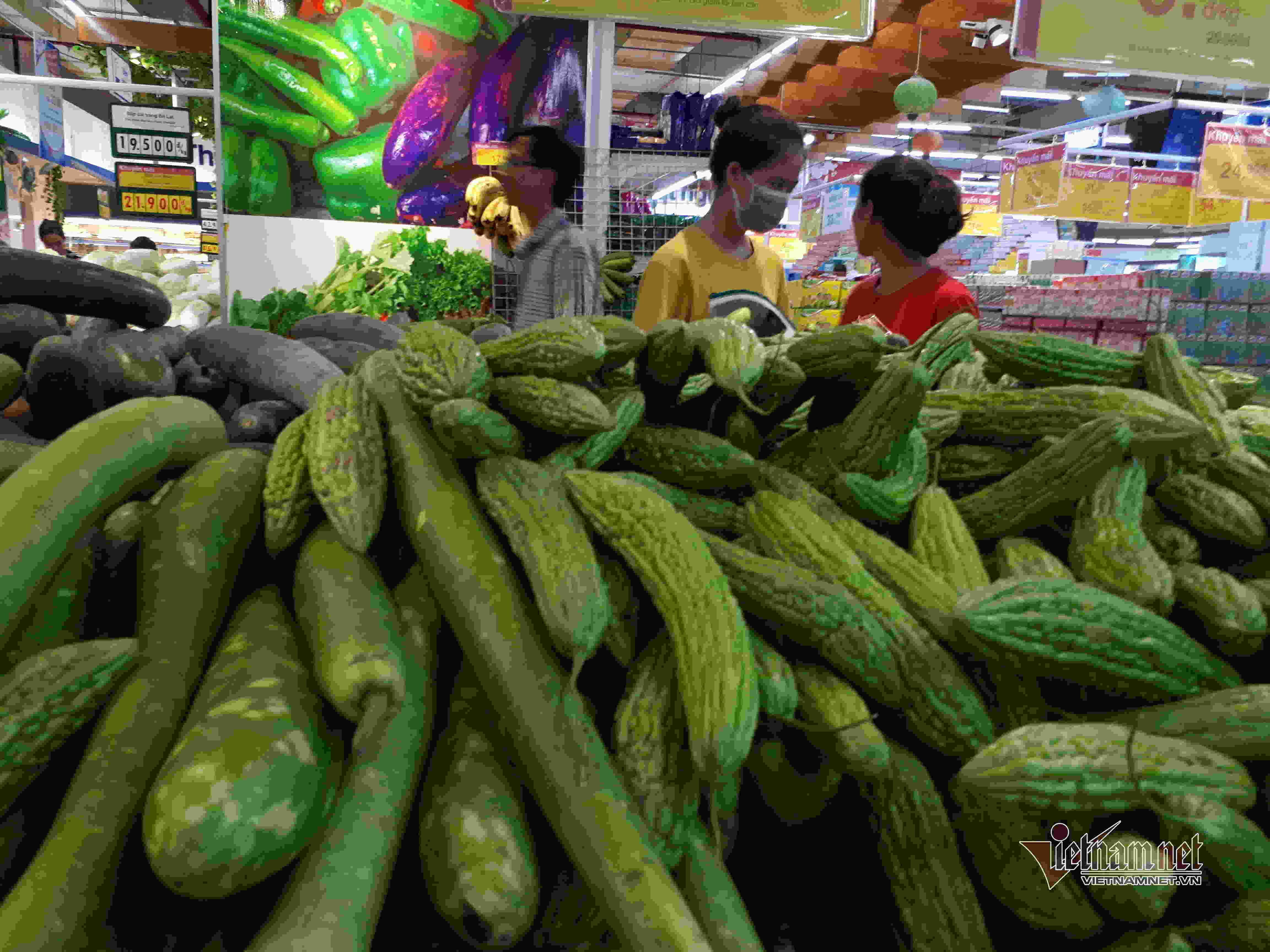 At the 2021 Local Development Dialogue held by the Ho Chi Minh National Academy of Politics on July 13, Minister of Agriculture and Rural Development Le Minh Hoan said Vietnam's agriculture is facing three upheavals – climate change, market fluctuation and consumption trend changes. Green consumers, when buying farm produce, not only seek visible value but also intangible value, including origin, green production and sustainable and responsible production.
Hoan said it is necessary to change the view which considers agriculture as the savior when the economy faces difficulties. It is necessary to "measure the sustainability of a nation by agriculture" as Senior Lieutenant General Nguyen Chi Vinh said.
He went on to say that it is necessary to shift from agriculture which pursues added value to agriculture that both creates added value and cuts production cost, and social and environmental costs.
Emphasizing that Vietnam must not try to obtain growth for today by sacrificing the resources of following generations, Hoan said Vietnam needs to follow green agriculture as it has relations with the quality of living and development opportunities for the following generations.
Previously, Vietnam pursued an agriculture which was based on output, but now it needs to develop an agriculture based on sustainability.
Hoan, who was the Party Committee Secretary in Dong Thap province for many years, said: "The first or second position in the output of this or another farm produce is absolutely not a good thing at all."
He praised one farmer who grows coffee in the Central Highlands and takes full advantage of by-products in his garden for fertilizer. This does not create higher yield, but it creates higher quality and brings higher selling prices.
The fact that the EC gave a 'yellow card' to Vietnam's fisheries should be seen as a warning for the sustainable development of Agriculture, he said.
Jacques Morisset, Chief Economist of the World Bank, said up to 10 percent of GDP may be lost because of climate change and environmental degradation.
Vietnam lost 10 percent of income in 2020. Air pollution was the major reason. Lead pollution and damages related to climate change, saline intrusion, sea water level rise and environmental pollution all also contributed to the loss.
Dau Anh Tuan from the Vietnam Chamber of Commerce and Industry (VCCI) noted that green growth is the driving force for growth and comes from requirements during international integration. The US, European and Japanese markets all demand environmentally friendly products, so enterprises must reorganize their production to fit the tastes of the markets. 
Luong Bang

According to the State Bank of Vietnam's department of credit for economic sectors, as of April credit injected into rural and agricultural development had reached VND2.3 quadrillion ($100 billion), or 24.6% of the banking sector's total loans.