ADB cuts Southeast Asia growth forecast

The Asian Development Bank (ADB) has revised down its forecast on economic growth in Southeast Asia to 4.5 percent compared with a previous forecast of 4.8 percent and from last year's 5.1 percent pace.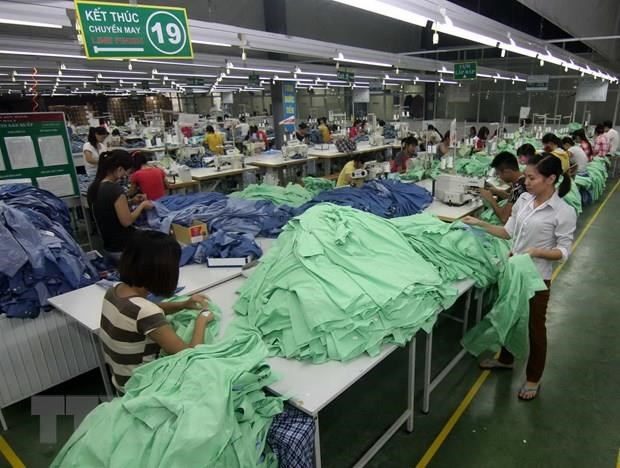 A garment factory in Vietnam


Growthnext year is seen picking up to 4.7 percent, but still lower than the ADB's 4.9percent estimate in July, the ADB said in its AsianDevelopment Outlook 2019 Update released on September 25.

Accordingto the bank, economic growth in developing Asia remains robust but prospectshave further dimmed and risks to the region's economies are rising due to escalating trade tension between the United States and China.

The report forecasts economic growth in the 45 countriesof developing Asia at 5.4 percent this year before nudging up to 5.5 percent in 2020, down from the 5.7 percent and 5.6 percent growthforecast in July. 

Growthin the region was 5.9 percent last year.
The US-China trade war could well persist into 2020 whilemajor global economies may struggle even more than anticipated, said Yasuyuki Sawada, ADB's chief economist.
Thedispute between the world's two largest economies has dragged on for wellover a year, with both adding tariffs worth billions of dollars on each other's goods.
The ADB predicts China'seconomy to expand 6.2 percent this year, weaker than its 6.3 percentprojection in July. Growth in the Chinese mainland is projected to cool furtherto 6 percent in 2020. China is targeting 6.0 percent to 6.5 percent growth in2019.
Alongwith weakening trade momentum, the lender also sees declining investment as amajor concern to the region's growth prospects.
DevelopingAsia will also have to deal with slightly higher prices due to rising foodcosts, the ADB said. It raised its 2019 and 2020 inflation forecasts for theregion to 2.7 percent from 2.6 percent earlier./.VNA