49% of Vietnamese delete shopping apps on mobile devices
The increase in app deletions shows that Vietnamese e-commerce platforms need to improve the quality of services in order to retain customers.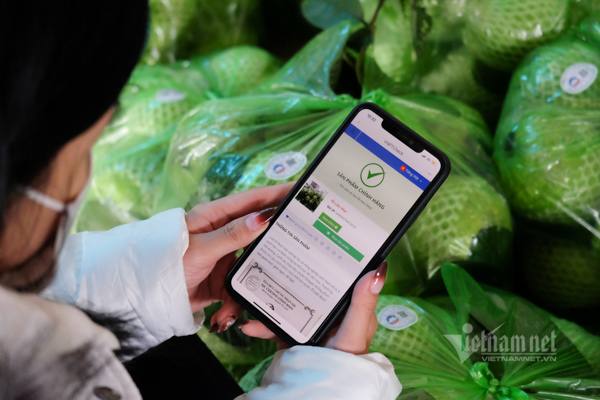 Vietnam has been actively promoting the development of e-commerce. Photo: Trong Dat
AppsFlyer and iPrice Group analyzed 12.4 million shopping app installs on Android devices in 2020 to learn about consumer behavior. The results showed that the removal rate of e-commerce applications in Vietnam was the highest in Southeast Asia.
Specifically, the rate of deleting online shopping applications in Vietnam was 49% in the second quarter of 2020.
Thus, e-commerce users in Vietnam were the pickiest group in the region. They removed inappropriate e-commerce apps soon after they tried them out.
To solve the problem, according to experts of AppsFlyer and iPrice Group, e-commerce platforms need to improve the quality of their services to be able to keep users.
Despite a high rate of app deletion, Vietnamese businesses occupy five positions in the top 10 e-commerce websites in the region. The names on the list are The Gioi Di Dong (Mobile World), Tiki, Dien May Xanh, Sendo and FPT Shop.
According to a report from the Vietnam E-commerce Association (VECOM), in 2020, Vietnam's e-commerce reached about $13.2 billion and had a growth rate of about 15%.
During the time of social distancing, from February 2020 to April 2020, e-commerce became the only shopping channel to access certain goods and services.
Many domestic firms have been active in applying IT in production and business activities, promoting digital transformation and training human resources to maximize the advantages of online platforms.
Facing the rapid development of Vietnam's e-commerce market, Google, Temasek and Bain & Company also forecast that the average growth rate in the 2020 - 2025 period of Vietnam's e-commerce will be 29%. By 2025, the country's e-commerce market is expected to reach $52 billion.
Trong Dat

Online sale apps are spending big money on promotion campaigns to retain consumers, but the money seems to have been spent in vain.

The e-commerce sites of Vietnam Post and Viettel Post saw 33 more suppliers of agricultural products and regional specialities open new booths in the first 10 days of April.