Three state-owned economic groups covered by pilot policies
The State plans to hold 100 percent of charter capital in only four holding companies: PetroVietnam, Electricity of Vietnam (EVN), State Capital Investment Corporation (SCIC) and Viettel.
The Ministry of Planning and Investment (MPI) is collecting opinions in the draft plan on the development of large-scale state-owned enterprises (SOEs), especially multi-owned economic groups which play a role of paving the way and leading enterprises in other economic sectors in the new development period.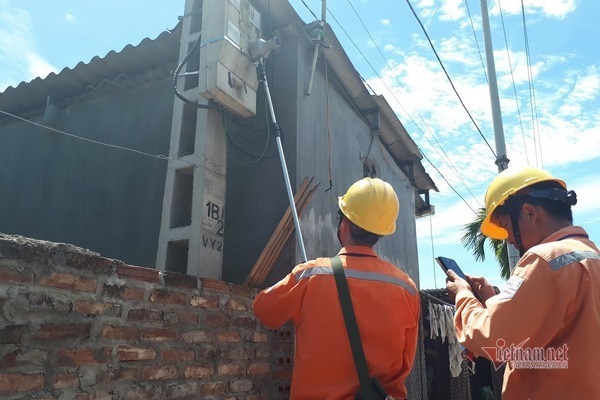 MPI has pointed out many problems.
First, SOEs have not performed commensurate with their resources, while competitiveness remains weak.
Second, they still cannot fulfil the task of leading enterprises, and create a driving force for the national economy.
SOEs hold a large or controlling market share in some strategic business fields, but they don't make investments in the sectors that have decisive effects in helping improve the competitiveness of the economy and enterprises, such as high-tech industries capable of leading economic restructuring.
Third, some SOEs run loss-making projects that have caused serious consequences and blurred the leading role of SOEs.
As for the strategy on SOE development in the time to come, MPI thinks that the State should only hold 100 percent of charter capital in four economic groups. It is necessary to equitize or divest from the holding companies which have completed equitization.
The State should hold the controlling stake (50 percent of shares or higher) at the remaining economic groups and general corporations.
Vietnam should not establish more economic groups and general corporations owned by the state from now to 2030. Instead, it is necessary to focus on restructuring and rearranging the existing economic groups.
The ministry has also proposed applying specific policies for some SOEs on a trial basis. The three are MobiFone (telco), EVN (electricity) and Viettel (technology).
For MobiFone, it is necessary to step up the equitization process. The specific policies suggested include adding MobiFone to the list of telecom service providers with network infrastructure where the state holds a controlling stake.
MobiFone has been performing well and it has market share and strong brand, so it is necessary to put into open sale to attract many investors. Seeking strategic investors is not urgent.
For EVN, MPI thinks it is necessary to encourage SCIC to join forces with EVN to develop renewable energy projects, including offshore wind power, with the participation of PetroVietnam which has data about the sea and specialists in the field.
As for Viettel, MPI suggested setting up an innovation fund to provide venture capital to Viettel to help research and development of products, and develop high-quality human resources in IT and high technologies. 
L. Bang

The rate of equitised State-owned enterprises (SOEs) for the 2017-20 period has remained at 28 per cent for several months, the latest update from the Ministry of Finance shows.
Vu Dinh Anh, a respected economist, has pointed out that in many cases, investors decide to buy shares of equitized enterprises because the enterprises have many land plots in advantageous positions, or 'golden land'.