17th CAEXPO to benefit China-Vietnam cooperation
China and Vietnam are friendly neighbors connected by mountains and rivers, and have achieved fruitful results in the sustained economic and trade cooperation. 
In recent years, the two countries have held increasingly frequent exchanges in various fields, and seen sustained increase in bilateral economic and trade exchanges.
Over the past 16 years, the China-ASEAN Expo (CAEXPO) has provided an important platform for all-round exchange and cooperation between China and Vietnam. The 17th CAEXPO, which is slated to be held in Nanning, China from November 27 to 30, will provide new opportunities for both countries to deepen cooperation.
Vietnamese companies have actively participated in the CAEXPO. In the previous 16 CAEXPOs, a total of 1,693 Vietnamese exhibitors reserved 3,342 booths to exhibit highly popular featured products. A sought-after commodity at the exhibition, Vietnamese coffee is beloved by Chinese consumers for its variety, pure flavor, high quality, and low price, showing great potential of sales. Moreover, the CAEXPO Mechanical & Electronic Products Exhibition (Vietnam), which has been held three times, has also promoted cooperation in many aspects.
The "Cities of Charm" event under the China-ASEAN Expo is a cultural window for Vietnamese cities to showcase their charms. Fifteen Vietnamese provinces and cities, including Hanoi, Ho Chi Minh City, Ha Long Bay, and Da Lat, were shown at the China-ASEAN Expo as "Cities of Charm" and become favorite tourist destinations for Chinese tourists.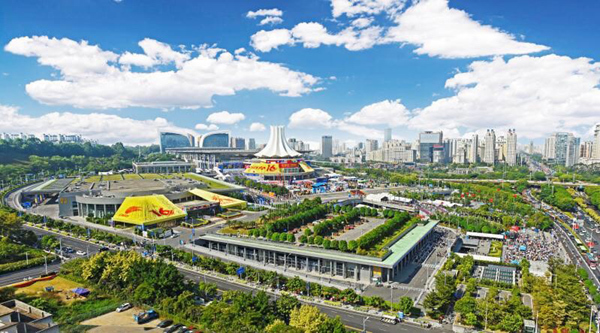 The 17th CAEXPO will be held in the form of "Physical + On-line CAEXPO" for the first time, bringing new experience and new business opportunities to enterprises from all over the world. The Physical CAEXPO has an exhibition area of 114,000 square meters and some 6,000 booths, covering commodity trade, investment cooperation, trade in service and advanced technology. The On-line CAEXPO will become a platform that is open throughout the year, where exhibitors can perform display, negotiation, and livestreaming throughout the year. At the same time, high-level forums, investment and trade promotion events, and so on will be held to show the new trends of China-ASEAN cooperation to enterprises from all over the world.
According to reports, Vietnam will send a delegation to this year's CAEXPO, and display featured products and services such as furniture, agricultural products, and food at the Physical CAEXPO and the On-line CAEXPO. It will also participate in online and offline economic and trade matchmaking events, and promote Vietnam's business opportunities and the Vietnamese culture glamour in an all-round way.
PV